Drones – Unmanned Aerial Systems (UAS)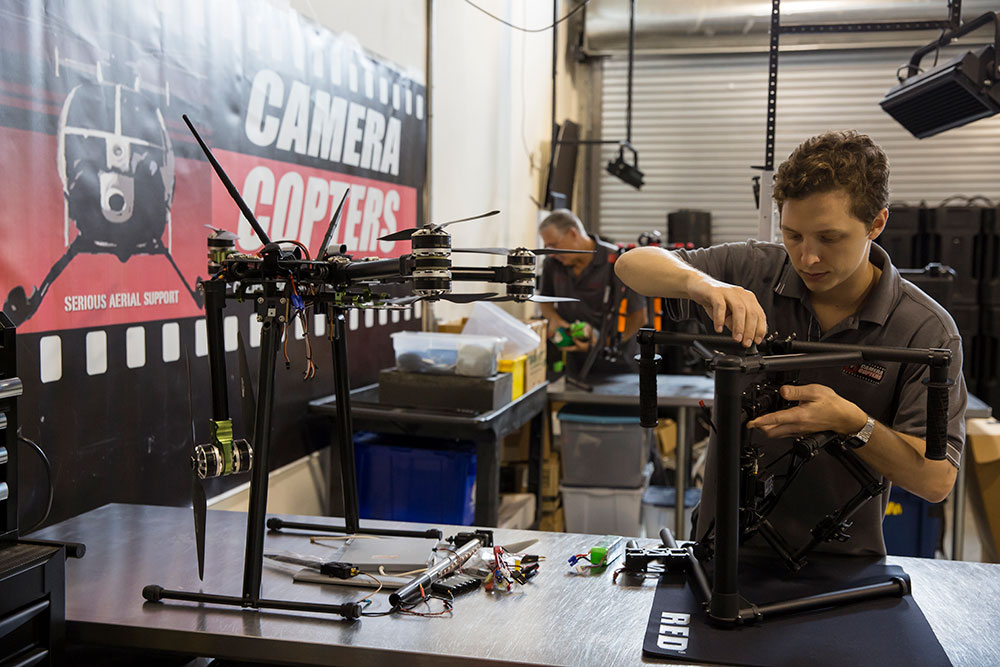 Custom (UAS) / Drone Manufacturing
Camera Copters® can offer an "off the shelf" CCI design or can custom manufacture a unit to your specific specifications. Our highly experienced designers and builders can take you from your initial concept to fully functional reality in just weeks. And with the help of our state of the art CAD design process, we can delivery a product that is exactly what you envisioned.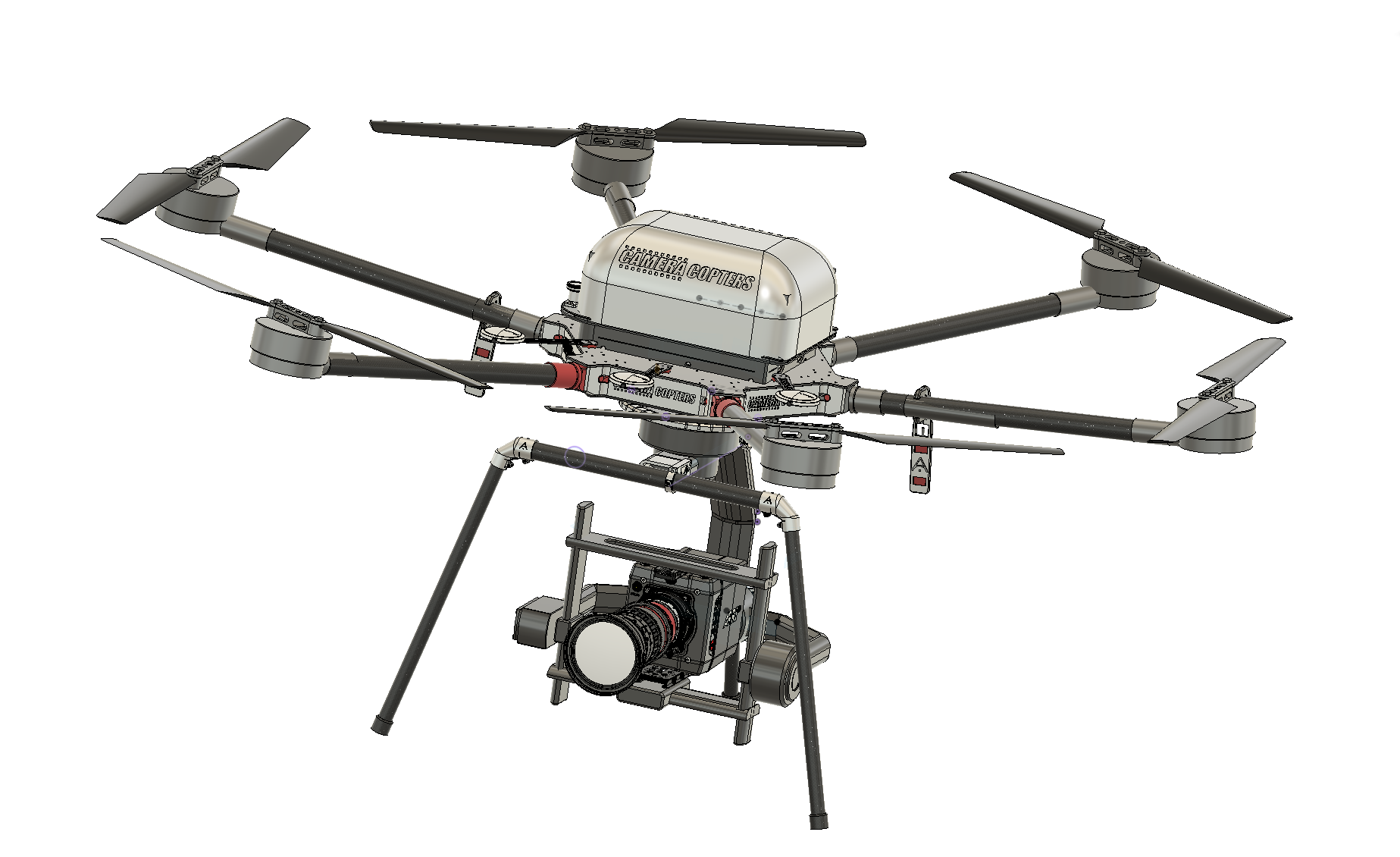 Camera Mounts & Equipment
 If you are looking for an Aerial Camera System, Custom Camera Mount or Aerial Equipment of any kind, whether it be for a Drone, Helicopter, Airplane or other flying machines, let our 30+ years of aerial filming experience help set your project up for success. We can help you find; "the right tool for the job". We have extensive "hands on" experience with all the "Name Brand" Aerial Camera Systems, Mounts & Equipment in use today and yesterday, which gives you the edge when planning your next aerial project. We also make, rent and sell our own specialized aerial camera mounts and rigs for both (UAS) / Drones and Manned aircraft such as Helicopters & Planes.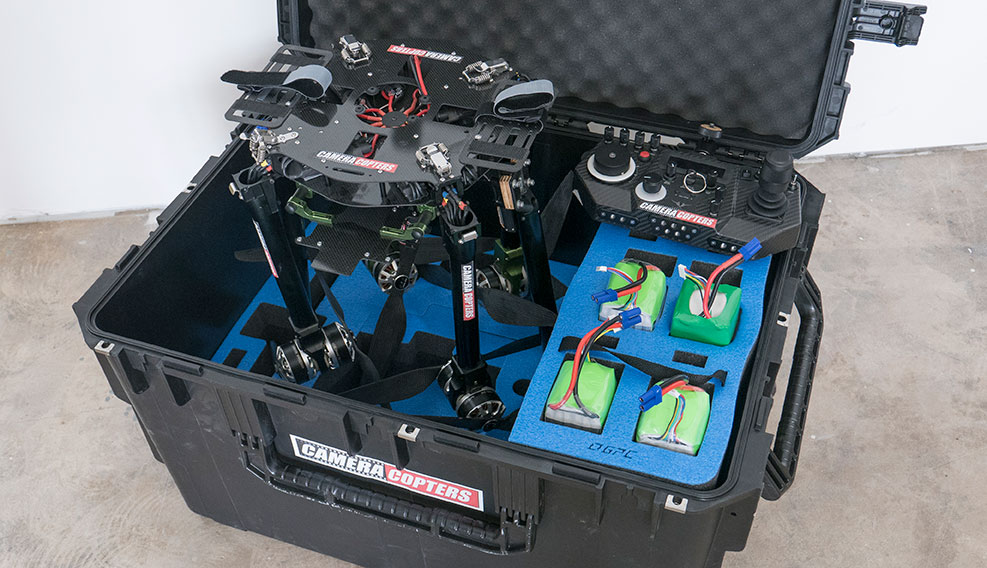 Sales & Service
Camera Copters® sells and services it's line of "Off the Shelf" custom built (UAS) / Drones as well as it's other custom aerial camera mounts, rigs and equipment for both (UAS) and Manned Aircraft applications. We also offer most all the "Name Brand" aerial camera systems, gyrostabilized gimbals / mounts, and equipment, as well as technical and field support for same.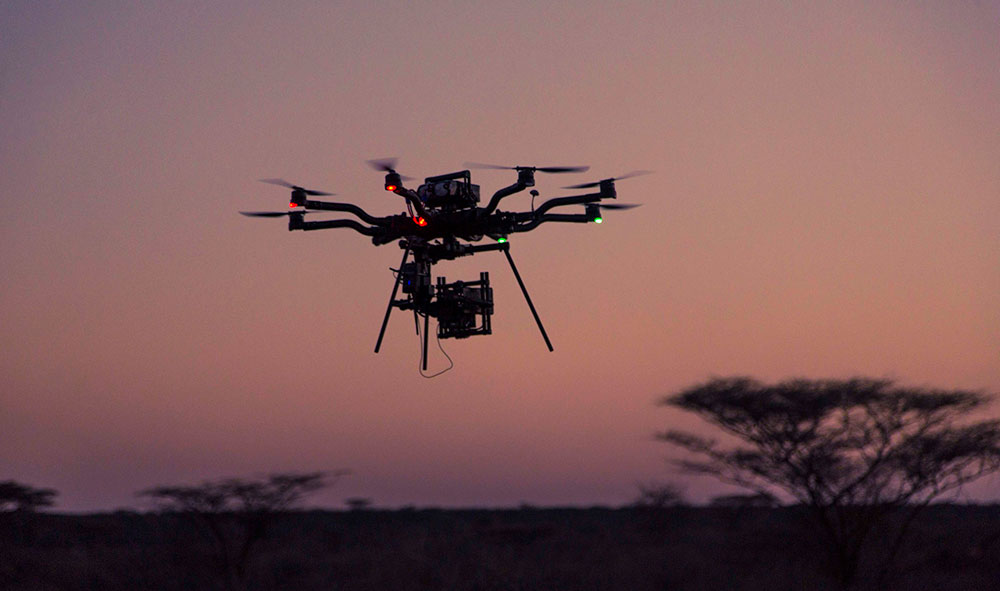 Aerial Filming & Photography
Camera Copters®, Inc. and it's founder / film & stunt pilot Paul H. Barth are known World Wide for their aerial filming and photography services and equipment. The very name "Camera Copters®" is synonymous in the aerial filming & photography world as exactly that !, "Copters" Drones and/or Manned Helicopters with "Cameras". With our 30+ years of aerial filming, coordination and aerial equipment experience, we can coordinate and accomplish any aerial filming or photography task and get your production  the "Money Shot".